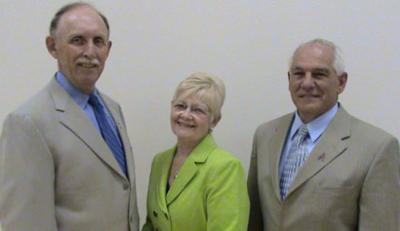 A LETTER OF INTRODUCTION FROM APL ASSOCIATES

APL Associates is an organization that has dedicated its focus and energies to working with professional educators. To this end we are committed to assisting educational organizations in planning and implementing a meaningful and ongoing staff development program. It is becoming increasingly evident that school districts and organizations that identify and implement comprehensive staff development programs are reaping some interesting and exciting dividends. Results include staff morale that is on the upswing, meaningful and positive communication, productive time on task management, improved planning and organization, consistent and positive classroom management, application of proven classroom instructional techniques and skills, and much more. Effective Schools research is clearly indicating that providing staff with a meaningful, practical and ongoing staff inservice is basic to realizing quality performance goals.

APL not only develops and refines those skills that result in a more productive in-class program but also is committed to setting up and assisting in maintaining a follow-up process.
For more detailed information about APL and/or any of its exciting staff development/inservice programs please contact:
Dr. Jean T. Anastasio
David J. Perry
APL ASSOCIATES
PO BOX 250
CAMILLUS, NY 13031
Telephone/Fax: (315) 672-5668
e-mail: aplassociates@twcny.rr.com